How To Make Sun Dried Tomatoes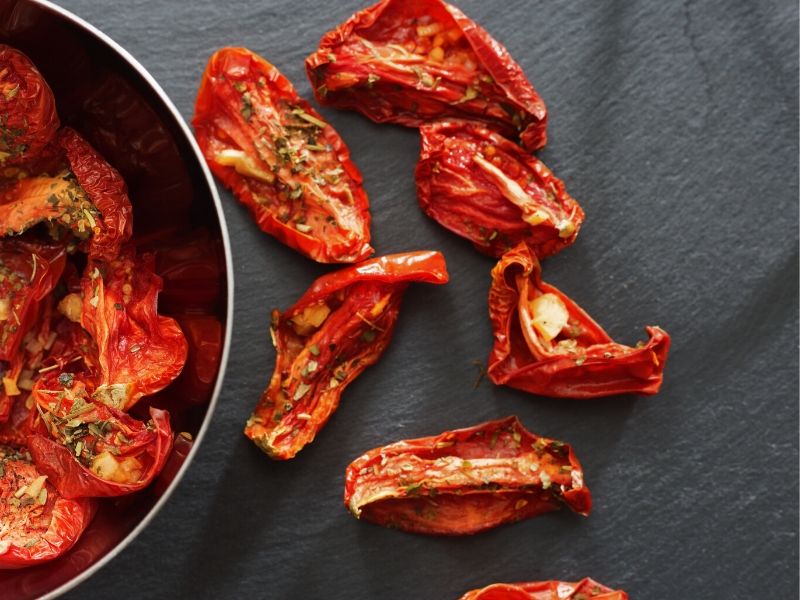 Sun dried tomatoes make a delicious addition to many dishes. They have a tangy, unmistakable flavor.
Making sun dried tomatoes is easy and it is less expensive than buying the prepackaged ones that you find in supermarkets.
And by making your own you'll have the peace of mind knowing exactly how your tomatoes were dried, without the use of food additives or preservatives, and you may choose to add your favorite herbs to give your tomatoes extra flavor.
A lot of people like to use tomatoes from their own gardens.
However, it is best to use smaller tomatoes for drying such as Roma tomatoes. Using larger tomatoes may increase the risk of food poisoning.
Larger tomatoes or thick-sliced tomatoes will not dry properly allowing bacteria to flourish. If you don't grow smaller tomatoes in your garden you may purchase smaller tomatoes from a natural foods store or a supermarket.
After you've selected what type of tomatoes you want to use for sun drying make sure that they are washed thoroughly.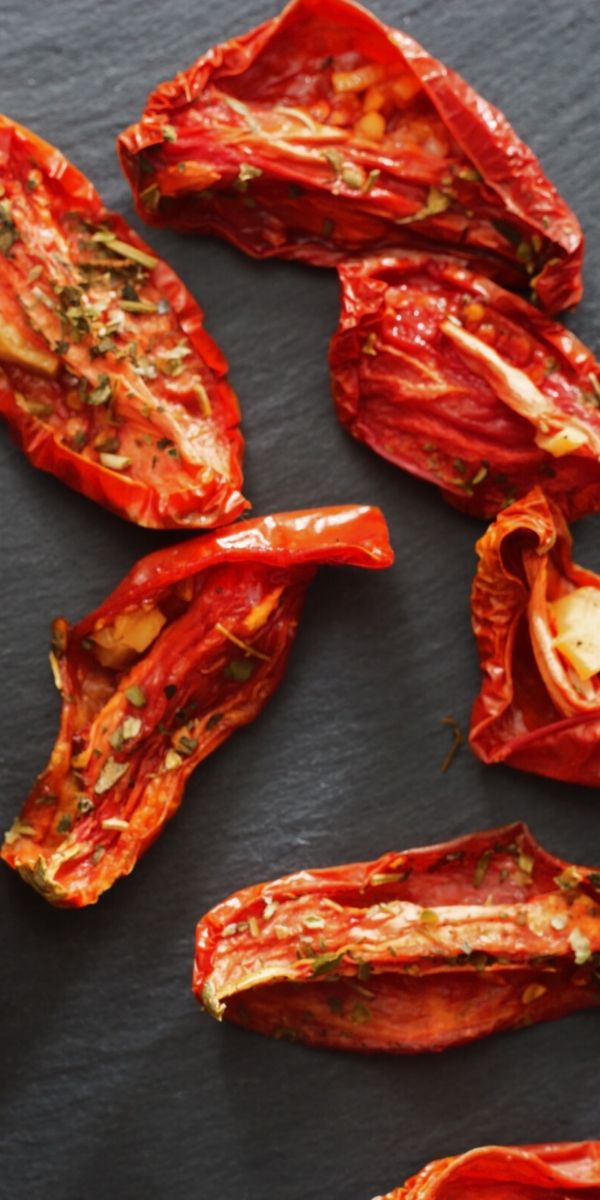 How To Make Sun Dried Tomatoes
1. After tomatoes are washed thoroughly and dried with a towel slice tomatoes thin.
2. On a cookie sheet lined with wax paper lay each slice flat to dry.
3. You may want to sprinkle tomato slices with salt and a few of your favorite herbs.
4. Place the tray in a sunny window and allow tomatoes to air dry. You may also sit them outdoors in the sun. You may want to cover with plastic wrap (slit holes for ventilation).
Tomatoes may take just a few days or up to one month to completely dry. By covering tomatoes with plastic wrap you are keeping out contaminates but it is important to make ventilation holes so that your tomatoes dry properly.
Bring tomatoes in at night after the sun goes down.
After tomatoes are dry place them in an airtight container.
It is best to refrigerate them although this isn't necessary. These will last indefinitely if dried and stored properly.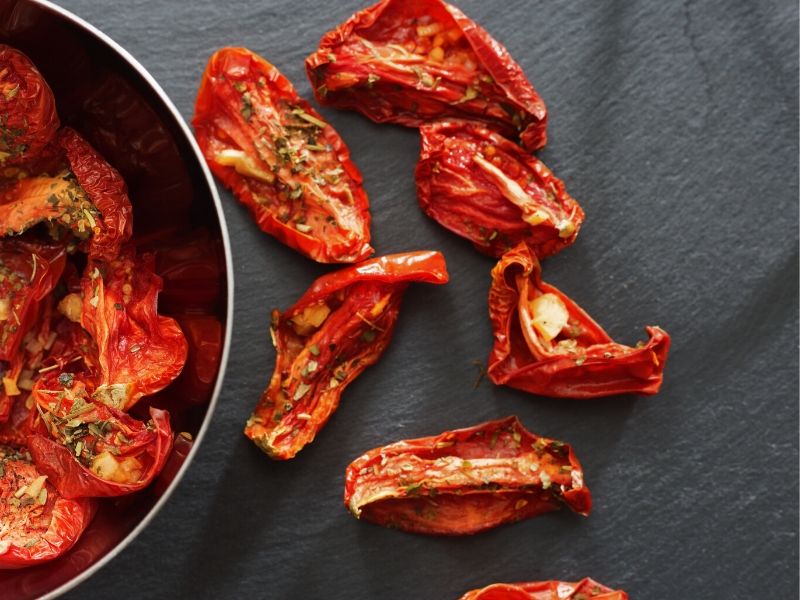 How To Make Oven Dried Tomatoes
There is another way to dry tomatoes. They may be dried in the oven. This is faster than true sun drying and there is no difference in taste.
To oven dry tomatoes prepare them and lay them out exactly how you would if you were to sun dry them.
Next, place them in a 200-degree oven for six to twelve hours.
Once they are dried completely store oven-dried tomatoes the same way that you would store true sun-dried tomatoes.
It is easy to find recipes using sun-dried tomatoes. Look no further than the internet or your favorite recipe book to find a delicious recipe using your own sun-dried tomatoes.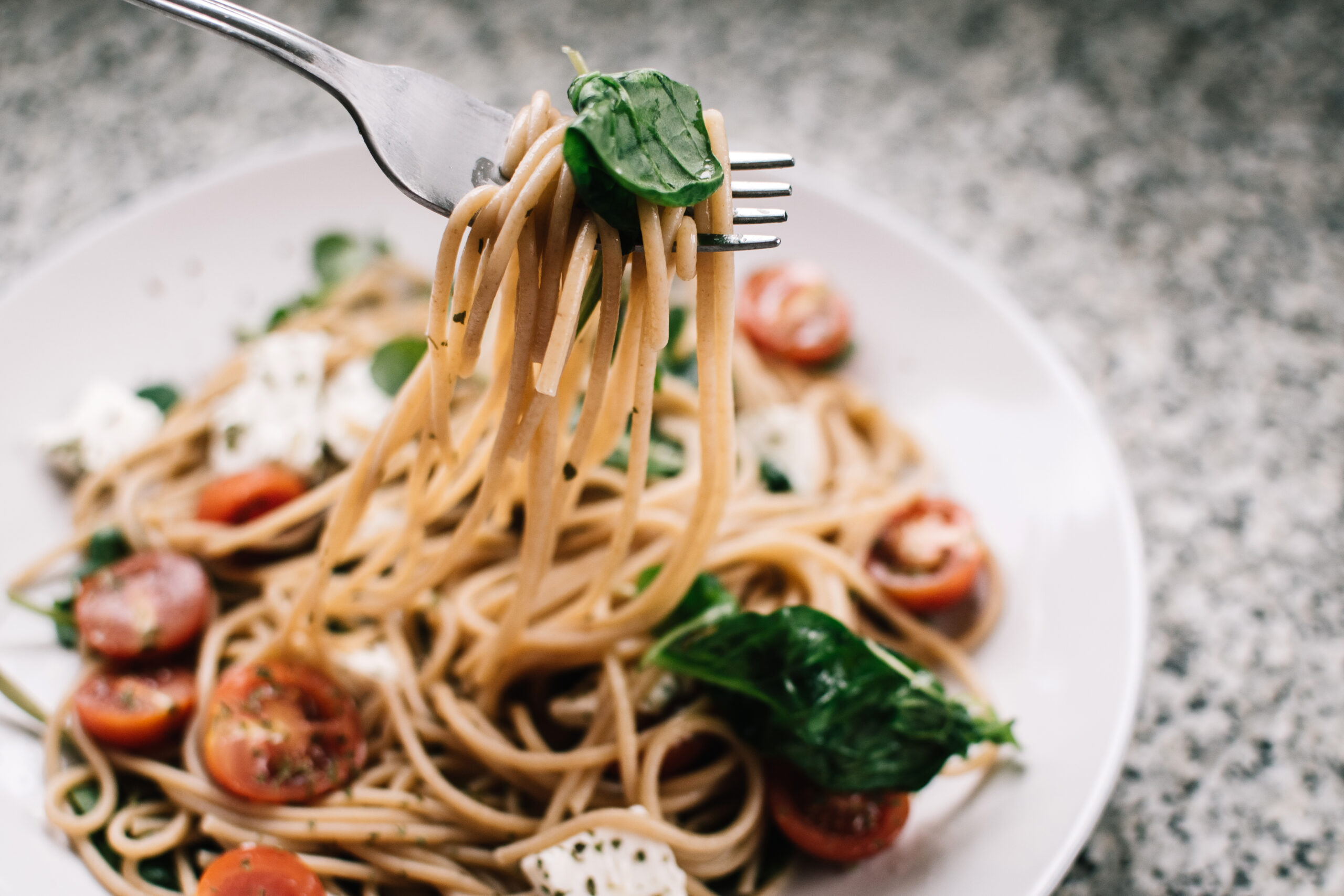 Pasta With Sun Dried Tomatoes Ingredients
2 sun-dried tomatoes, diced
1/2 C onion sliced thin
2 cloves minced garlic
2 T olive oil
Cooked pasta (angel hair, penne, bowtie)
Fresh herbs (optional)
Directions
In a heated skillet add olive oil and onions.
Cook onions until they are translucent (not brown). Add garlic and tomatoes to the onion. Heat thoroughly. Add to drained, cooked pasta and toss. Add fresh herbs to your liking.
Pin To Pinterest
---